Train Station With Train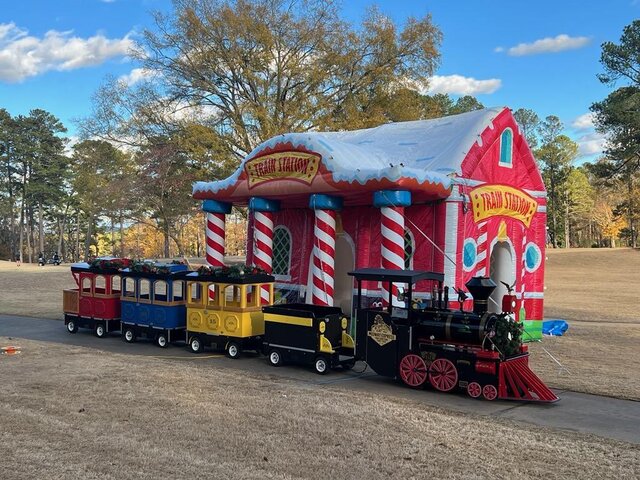 Description
Need A Designated Place For Your Patrons To Board The Train Safely & ride the train? Well Here It Is!!! This Is An Inflatable Train Station Where People Can Safely Board And Exit The Train.
There Is Even A Waiting Room So While Folks Are Waiting For The Train, They Can Be Out Of The Weather.
This Is The Perfect Addition To Any Of Your Holiday Theme Parties!!!
* Up To 4hrs